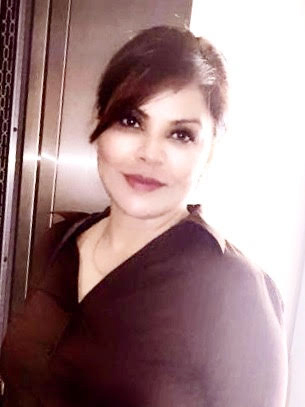 [ Director Design & Development ]
DEGREE : Master of Business Administration (USA), Interior Architecture
SPECILALIZATION : Interior Design & Dress Design
EXPERIENCE: 15+ Years
EMAIL: [email protected]
A MESSAGE FROM OUR DIRECTOR - DESIGN & DEVELOPMENT
Sthapona as a team is committed to the excellence – our ultimate objective is client's satisfaction. We are collaborative, approachable international partners. We offer solutions that showcase our passion, creativity, experience and professional services.
Over 15 years of experience on planning and implementing marketing strategies over a multi-state territory and team leading, developing for achieving design goal.
Master of Business Administration,USA & Interior Designer, Fashion Designer
Other Certifications
2003 Championing the Customer from Momentum Inc.
2002 System and Network Administration from IBM
2001 Product Positioning – Winning the mind share from MAP
2001 Working Knowledge of Direct Marketing by Ray Jutkins
2001 Basic IT from IBM
Working Internationally as Director Design & Development in "STHAPONA & PARTNERS" having offices in Thailand for their hotel & hospitality projects in Bangladesh & other countries.
"STHAPONA & PARTNERS" is an International Design group working for International Hotel & Hospitality Industries dealing as Hotel Consultant to make deals for the Client with all International Hotel Operators in the world and holding the responsibilities for its design of building the hotels with all the services for the real estate sector including Project management till its operation commencement. Also involved in financial management & Soliciting Operators & Investors for different Projects.
Oversee the hiring training performance management and development of all sales
Ensure staff reporting is timely and accurate Cooperate with key managers.
Establish and maintain accurate forecasts for management to assist in proper planning and control.
Worked with coordinator/ Manager on Projects.
Ensure achievement of corporate/departmental objectives on a timely basis.
Develop plans and strategies identifying marketing opportunities, direct marketing and new project development.
Overall monitoring of departmental operations.
Planning, organizing, coordinating and record keeping of departmental activities
Staff monitoring, counselling and motivation
Operational Budgeting
Ensure timely recovery of related receivables
Brand Management/Event Management/Corporate Brand Image and Positioning
Market Development
Monitoring and analysis of Internal Market
Management training and development
Development of competition strategy and trade practice feedback
Business liaison with leading Business Groups
Product Specification Approval
Contractor Access
Customer Services/ tele marketing supervision
MILESTONE IN CAREER TIMELINE
In my 15 (Fifteen) years of successful career in the construction Industry related to building & building materials especially steel industry I feel I gathered vast experience to take it further high.